WGE Civil
Concrete Built Is Better Built!
WGE Civil
WGE has a reputation for completing and delivering civil engineering and urban development projects to a high quality standard whilst meeting and exceeding client expectations. WGE excels in the challenge of constructing environmentally sensitive projects and has achieved a reputation for delivering projects to the satisfaction of all key stakeholders.
All projects are managed under third party certified Quality, Environmental, Health and Safety systems.
Our core competencies include, Road and Bridge construction, Civil works for industrial and shopping centre sites, Trunk sewer, Drainage infrastructure, Plant earthworks and structural footings, Site drainage, In-ground pipe work, Land remediation, Industrial pavement construction, Residential & Industrial Subdivision Construction, Tourism support infrastructure, Environmental projects, Wetland construction, Landfill construction and Electrical & industrial hardstands & concrete works
WGE offers its clients depth of experience and expertise in providing complete civil construction solutions.
WGE Civil Projects
Noise Wall - Burnt Creek Deviation Balgowlah
Supply and Installation of Steel Support Columns, 178 Precast Wall Panels and Paint. Night Time Installation under Traffic Control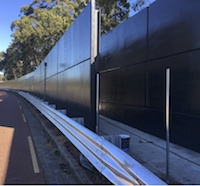 Supply and Installation Bondek Suspended Floor Slab
Supply and Installation of Bondek Floor System including Propping Design, Supply-Tie-Place Steel and Concrete Finish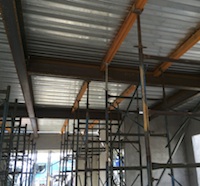 Mt Gilead Retirement Village Stage 2
Supply and Installation of 32 Independant Living Units, Suspended Bondek Floor Slabs and Roof Systems Within 9 Month Construction Window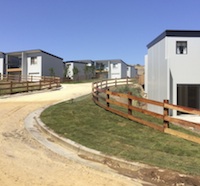 Column Fit Precast Retaining Walls
Design, Supply and Installation of Face Column Fit Precast Retaining Wall System Including Structural Steel for Either Privacy or Bank Stabilisation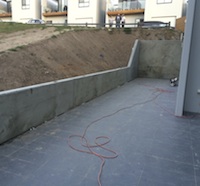 Tilt-Up Panel Warehouse Construction
Turn Key Industrial Warehouse Construction, Excavation, Piering, Ground Slabs, Tilt Up Panel Supply and Install Including All Strucutral Steel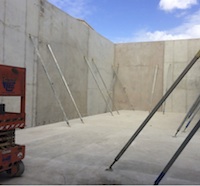 Mt Gibraltar Park Retirement Village Stage 1
Delivery, Installation and Finish of Precast Wall Panels, Bondek Floor System and Structural Steel Roofs for Stage 1 Display Units mt Gibraltar Park Bowral