WORKCOVER WORKSAFE AWARDS
SafeWork Awards 2014 - Recognising innovators in work safety
WorkCover NSW congratulates our 2014 SafeWork Awards winners.The 2014 Awards sawthe highest number entries since their inception in 2004 with 176 entries submitted by businesses and individuals across the State.
A total of nine awards were presented across seven categories from a pool of 26 finalists. This year's winners were from a range of industries including police and emergency services, event management, construction, agriculture, healthcare and local government. The Awards also recognised some inspiring individuals who had successfully returned to work after injury.
AUSTRALIAN INDUSTRY GROUP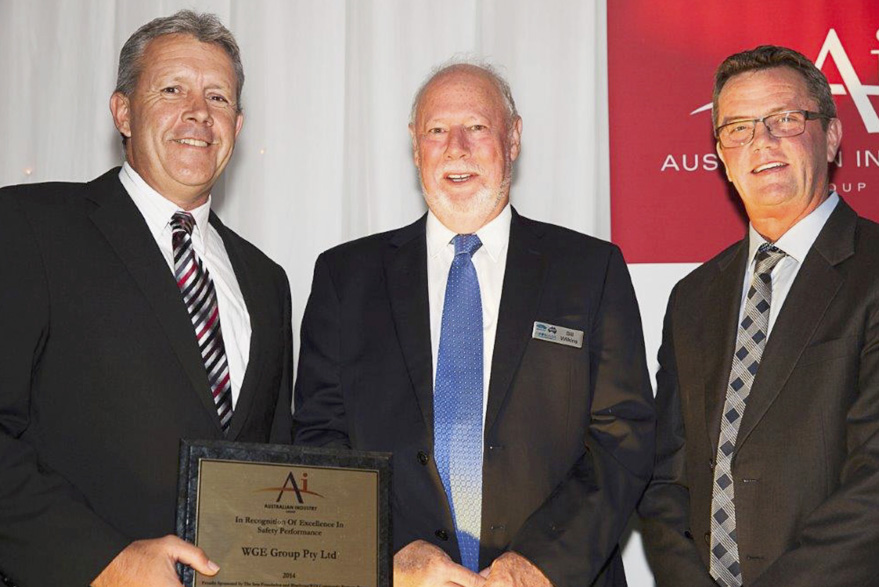 Ai Group's Illawarra Industry Council initiated the Safety Recognition Awards in 2007. Since then, a range of Illawarra/South Coast companies have received awards recognising excellence in safety practices. The awards are presented each year at the Illawarra Industry Dinner and the achievements of the companies are highlighted. The Awards have been sponsored and over the last 4 years The Seta Foundation has been a major sponsor. The Foundation was set after the tragic loss of a workmate & employee, Setaleki Kolomaka, Seta to his friends. The Foundation was established with financial and other support from Veolia Environmental Services, The Australian Workers Union and Shin Investments. In addition to promoting safety through sponsorship of the Awards, the Foundation has been supporting the well-being and education of the Kolomaka family.
RECOGNISED FOR EDUCATION AND TRAINING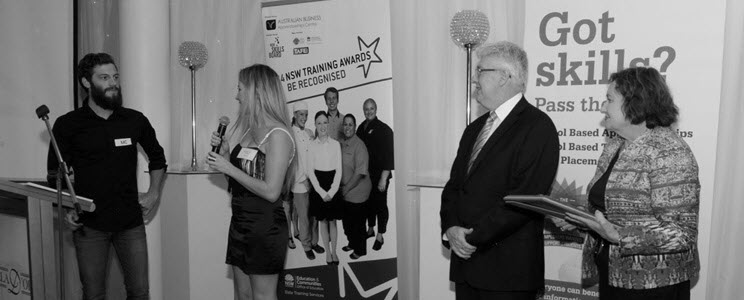 WGE has been supporting the NSW Training awards for nearly 30 years. The NSW Training Awards are conducted annually by the NSW Department of Education and Communities (DEC) to recognise outstanding achievement in the vocational education and training sector. The Awards honour and reward the achievements of students, trainers/teachers, training organisations, large and small employers.