Materials Optimisation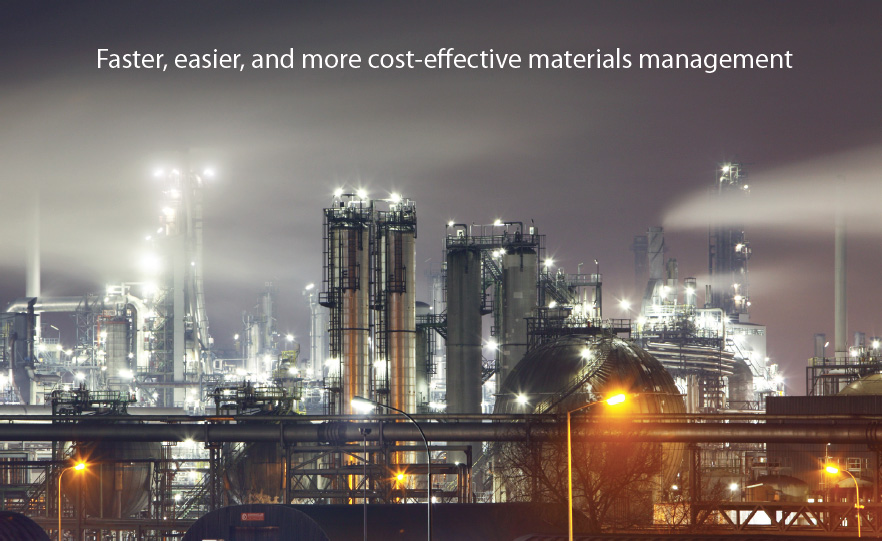 Innovative Maintenance Solutions
Keeping your Plant ready for the day's operation requires a dependable ow of crucial parts, materials, and knowledge. We're dedicated to delivering the materials, offering innovative services, and understanding your need to keep your maintenance operations running at optimum efficiency-so your plants are available to earn revenue.
Innovative Maintenance Solutions
From efficient and timely transactions to supply chain management programs, WGE and our industry partners provide you with the right solutions to get parts, information, and materials to you when and where you need them.
A component of LIFECYCLE SOLUTIONS, Materials Optimization capabilities include integrated materials management strategies, rotable support programs, and the innovative e-Stock program providing consumable parts.
Tailored to the way you do business
No single solution ts every Plant. You can rely on us to work with you to tailor a solution that complements your business strategy. WGE provides expendable, rotable, repairable, and consumable parts to customers around the globe. Our products and services include WGE proprietary, industry standard, and vendor proprietary parts; leasing and exchange options; and repair and overhaul services.
Single point of contact
As your single point of contact for your materials management needs-from traditional spare parts support to innovative component exchange programs-we can help you reduce the cost of maintaining your plants.
We constantly evolve the way we do business to make every step of materials management easier, faster, and more cost eective for our customers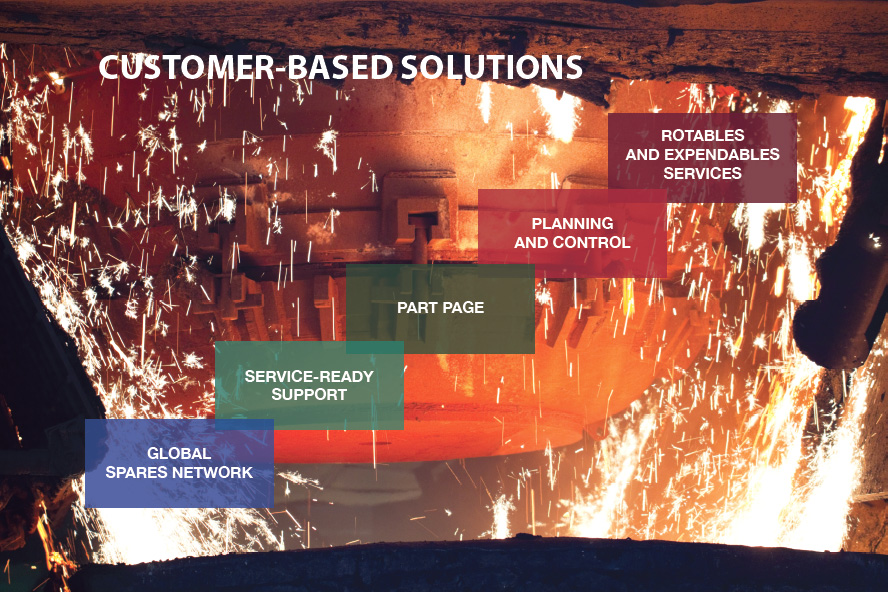 Rotatalbles and Expendables Services are a set of comprehensive and exible Industrial business solutions to simplify customer operations and manage costs to a predictable level, based on Plant use.
24/7/365 WGE Support means we are working whenever you are working. Should your plant become disabled, our WGE representatives and technical support specialists will help you return it to service, wherever in the world it happens to be, with 24-hour-a-day, 7-day-a-week, despatch reliability.
PART Page gives you direct online access to the extensive plant parts information and ordering system.
Service-ready support means the products, services, and information you need to make the best technical and inventory decisions are available when you need them-from day one of entry into service.
Global Spares Network enables simple and efficient inventory control thanks to Two distribution centers, strategically located across the globe, linked and controlled by advanced digital systems, to ensure timely availability of the parts you need.